What Parents Should Consider When a Nanny Reference Call Goes Bad
June 17, 2012

| in Background Check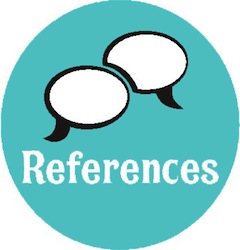 You've finally found a nanny that seems to be your family's perfect match. She has extensive nanny experience, a degree in early childhood education and a passion for baking gourmet healthy treats, something your family could surely benefit from. She's in your salary range, she lives a few miles away and she's available to start when you need her.
Your first interview went well and when she met the children, they seemed to instantly click. You are ready to hire your children's nanny. Everything from here on out is a mere pre-employment formality.
Or so you thought.
While your nanny's first reference for her most previous employer was glowing, as expected, her second reference, not so much. After three years of service with this family, you were surprised to learn that they found the nanny to be irresponsible and would not recommend her to care for children.
Now what?
When presented with a bad reference, it's important to keep a few things in mind:
1. What is the motivation for the reference? Sometimes when a nanny leaves a family, the parents feel rejected, hurt and angry. This is especially true if the relationship did not end on the best of terms.  Did the reference sound like she was bitter about the nanny leaving, or did she seem concerned for the safety of your children if you should hire the nanny? Understanding the motivation of the reference can help you determine the quality of the reference provided.
2. Did anything specific contribute to the reference? Was the reference able to cite any specific situations that resulted in her dissatisfaction with the nanny? Does the negative reference relate to a clash of personalities or did the nanny put the children in harm's way? Is the reference vague or are specific examples that demonstrate her opinion of the nanny revealed? Did the reference's expectations of the nanny sound reasonable? Understanding what contributed to the reference can help you to objectively evaluate it.
3. Are you being open minded? Have you embarked on your reference checking assignment with objectivity? Are you willing to admit that your candidate isn't as good of a match as you originally thought? Did you listen intently to what the reference said, or did you tune her out when what she said was something you didn't want to hear? Are you able to set your emotions aside and truly evaluate the reference? If you feel that you can't be objective, asking a spouse to recheck the reference may make sense.
4. Does the length of employment speak to anything? Is it of interest to you that the nanny had worked with a family for several years, with seemingly no complaints until after she quit or was let go? Does your nanny candidate have any other documentation, like letters, cards or written reviews from the same employer that indicate they were pleased with her performance?  Does she have good reference letters from others who have seen her in the position, like teachers or neighbors? If the nanny has been with the family for several years, you'll need to consider why action wasn't taken sooner if the employer was unsatisfied.
5. Could there be two sides to the story? Does what the reference is telling you make sense?  Does another story seem plausible? Does it seem like there has to be more to the story? Does the reference seem credible? Typically, there are two sides to every story. You'll need to consider if the reference one alone adds up.
6. Did the nanny warn you about the reference? Did the nanny hint that the job ended on bad terms and the employer was not happy? Did the nanny mention that the job wasn't a good fit? Was the nanny hesitant about giving that reference? Would the nanny be surprised to learn she got a bad reference? If the nanny let you know that a reference may not come back glowing, you may wish to go back to the nanny and find out more about why she thought the reference would be bad.
Ultimately what you do with a bad reference is up to you. If your candidate has several other glowing references, her education has been verified and her background check has come up clean, then you'll need to consider how much weight, if any, that a bad reference is really worth.
← 10 Movies Where Characters Failed Background Checks | When You Get a Bad Reference From a Past Nanny Employer →
Run A Background Check Now
Fast, reliable & secure background checks are just a few clicks away.
Choose a plan & click to start your check at eNannySource.com