10 Ways Agencies Screen Nannies
September 27, 2012

| in Background Check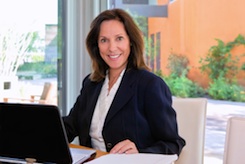 One of the most appealing aspects of utilizing a dedicated nanny agency to find and hire a nanny is that each candidate has been thoroughly screened and subjected to a series of tests and background checks prior to being hired, saving parents valuable time during the interview process. Though each agency has different standards and policies, there are a few criteria that are common among most of the more popular choices. Here are 10 of the ways that the agency you've chosen has probably screened your nanny before her resume ever made its way to you.
Exhaustive Interviews – Reputable nanny agencies begin the process of accepting a nanny into their job pool or database with an exhaustive interview, much like a standard job interview that parents will later conduct with candidates they're interested in. These interviews include pertinent questions about their work and educational history, any special certifications they have obtained, and other areas of concern that will later be verified through further screening.
Drug Testing – Some established nanny agencies also include drug testing as part of their hiring process in order to ensure that childcare providers with substance abuse or addiction problems don't obtain access to your home and children.
Criminal Background Checks – While parents who choose to hire a nanny without the services of an agency are beginning to take advantage of criminal background checks, nanny agencies have been conducting these checks for years. Most agencies perform a background check once a candidate has been extended an offer of employment.
Driving Record Checks – Verifying that nanny candidates have a clean driving record serves more than one purpose; in addition to screening out applicants that have an excessive number of accidents and moving violations, it can also return information regarding intoxicated driving or operating a vehicle while under the influence.
Education and Credentials Confirmation – Ensuring that each candidate has reached the level of education that they claim is another screening process that many nanny agencies employ, which can eliminate those applicants that claim to have more advanced degrees or a higher education level than they actually possess.
Resume Investigation – Employment history verification is a standard aspect of the screening process, and is done to ensure that all nanny applicants possess the level of experience that they state on their resume. Some agencies will contact each previous employer on a resume to show their diligence.
Verification of References – Even agencies that don't conduct exhaustive resume checks consisting of all or most of a nanny's previous employers will make an effort to contact each reference that an applicant lists on her resume. Though you'll probably call or email those references yourself when a promising candidate presents herself, there's a very good chance that the agency who referred her completed that step when she joined their pool of candidates.
CPR and First Aid Training Verification – Nannies without first aid and CPR training are often barred from submission to the job pool until they obtain those certifications and show evidence of completion to a placement agency, as the ability to effectively handle emergency care is one of the most important skills any nanny can have at her disposal.
Psychological Testing – Personality tests and psychological screening are becoming more frequently used by placement agencies as there's a growing number of services that boast these intensive screenings.
Social Security Number Confirmation – Confirming that your nanny is legally eligible for employment in the United States or that an American-born citizen is who she claims to be is almost always accomplished through a Social Security Number-driven verification process. For workers that aren't citizens but are eligible for employment, there are other steps that agencies can take to verify their identity; in the case of United States citizens, this screening process can also return address and employment history going back for several years, making it a valuable tool that nanny agencies seldom ignore.
Controversy surrounding online nanny services often stems from a misunderstanding of their role in the hiring and screening process. While Internet based referral sites like www.enannysource.com or www.nannypro.com  give parents access the tools they need to do the same type of screenings that reputable agencies do, they also make it clear to parents that nannies in their pool are not prescreened and that screening potential nannies is the parent's sole responsibility.
← 7 Things Your Nanny Needs to Know About Your Child Custody Terms | How to Handle False Accusations About Your Nanny →
Run A Background Check Now
Fast, reliable & secure background checks are just a few clicks away.
Choose a plan & click to start your check at eNannySource.com