10 Ways a Nanny Could Violate Your Trust
January 16, 2012

| in Background Check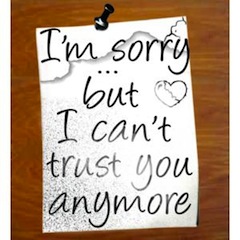 If you've followed our recommendations and screened candidates carefully, preferably with the aid of a reputable agency, then chances are you'll never have to concern yourself with today's topic. But we'd be remiss if we ignored the possibility, so consider the following a serviceable framework for use when searching for the right nanny. We give you 10 ways in which a nanny could violate your trust.
Child Abuse – First and foremost in every parent's mind is their children's welfare. As such, an employer should scrutinize a candidate's background carefully, checking state sex offender registries, also contacting and verifying references.
Theft – Your nanny will have complete access to your home and property. If it isn't locked away, then you are trusting your nanny with its security. She'll have security codes, a set of keys, even credit cards for shopping. So it's OK to work gradually on giving her 100% access, until you're 100% at ease with it.
Negligence – Nanny cams are great and all, but you can't have your nanny on camera 24/7, nor would you want to. You'll be trusting her to be mindful of your children at all times, to not fall asleep on the job, to drive carefully.
Unauthorized Guests – In most cases, parents would prefer that a nanny not have visitors in their home without prior approval. In fact, by bringing a guest into their home, a nanny is now asking her employers to entrust their children and home to someone else, whom they may not even know.
Hours Worked – A working agreement between the employer and nanny may provide for the nanny to document her work hours in a logbook or computer spreadsheet. In those cases, the employer is trusting the nanny to keep an accurate record of actual hours worked.
Overtime – Call it sand-bagging. Since overtime is premium pay, there's incentive in working longer hours, which is the whole idea. Except that it's also tempting to strrr-etch the work week in order to make some extra cash. A nanny needs to make an honest effort to complete her assigned responsibilities within her normal work hours.
False Information – Providing misleading, inaccurate or fraudulent information or personal data in order to secure employment,  or avoid consequences. This is one area where enlisting the help of a nanny agency really pays off.
Confidentiality – A nanny is essentially a part of the family she works for, and as such is privy to much of the family's personal business. Particularly in the case of high profile employers, a violation of trust such as disclosing privileged information is a serious matter.
Working Agreements –  Breaking the agreement without due cause, such as quitting prior to the agreed term in order to take a higher paying job, is another trust issue. Employer and nanny should make it a point to periodically evaluate the job together.
Hanky-Panky – Let's face it, there's a fairly well-established history of, shall we say, extracurricular activity between nanny and  certain family member. This is definitely a violation of trust, not to mention vows.
← 10 Reasons You Should Run a Background Check on Yourself | 10 Trends Concerning Sexual Predators →
Run A Background Check Now
Fast, reliable & secure background checks are just a few clicks away.
Choose a plan & click to start your check at eNannySource.com