When You Get a Bad Reference From a Past Nanny Employer
June 21, 2012

| in Background Check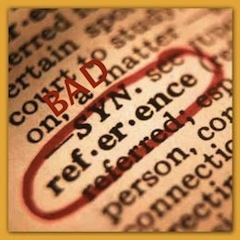 If you've been in the nanny line of work for any real length of time, it's bound to happen eventually. Sooner or later you're going to get a bad reference, or at least a reference far less stellar than you may have thought it was going to be.
Former employers give nannies bad references for a variety of reasons and sadly, some of the reasons have little to do with the quality of childcare provided by the nanny. A nanny may get a bad reference because the employer is disgruntled that she left her position or refused to renew a contract. A nanny may get a bad reference because the nanny and family weren't a good match. Nannies have even been known to get a bad reference because the parents didn't like the way that their nanny folded the laundry, although that was never once mentioned during the duration of their employment.
While sometimes a nanny gets a bad reference because of the quality of care she provides, sometimes she gets a bad reference for other non-related reasons.
When you are faced with a bad reference and you know it has nothing to do with the quality of childcare you provided, there are a few ways you can handle it.
First, you can be honest and upfront with your new prospective employers. While you should always be professional and speak in a respectful manner about your past employers, there's nothing wrong with stating that the relationship ended due to a clash in personalities, a change in expected duties, or that the match simply wasn't a good one.
Second, you can present references from others who observed your work with the family. If you expect that a reference may not be as glowing as you'd like, ask for references from preschool teachers, neighbors, or others who witnessed your daily interactions with the children in your care. Having even a simple letter from a credible reference that states that you were observed caring for the children and that you are recommended for working with children can go a long way to counteract a negative but explainable reference.
Third, you can gather proof of a job well done. Many nannies receive thank you cards from their employers or holiday cards that include a nice bonus. Gather into a file the things you've received from the families with whom you have worked. If you received annual reviews and have copies of those reviews, include them in the documentation you present a family who is seriously interested in hiring you. Providing proof that your work was appreciated and respected by a former family can help to discredit an unjust reference.
Fourth, you can go back to the family. If you think a reference will be a negative one, try to make amends with the family before providing their contact information. Asking a former employer to focus on the quality of the childcare you provided, rather than any personal issues that they may have with you, could encourage them to evaluate their motive for giving you a negative reference. If you feel an apology to an employer would smooth over the situation, issue one. Mending broken fences is essential to getting good references in the personal service business.
Fifth, you can address the bad reference with a family. Perhaps you've been a nanny for several years now, but during your first position, you had a lapse in judgment and made a mistake, like disclosing to the child's teacher the parents were getting divorced without their permission. Coming clean about a past mistake to a potential employer and sharing what you learned from the situation, including how it affected your work moving forward, can demonstrate a sense of maturity to a potential employer.
Dealing with a bad reference is never comfortable, but if you want to secure employment, sometimes addressing a bad reference is necessary. Regardless of how you choose to address a bad reference, it's always important to address it with honesty, transparency, and integrity, character traits parents' value in prospective nannies.
← What Parents Should Consider When a Nanny Reference Call Goes Bad | 10 Nanny Interview Questions About Their Personality →
Run A Background Check Now
Fast, reliable & secure background checks are just a few clicks away.
Choose a plan & click to start your check at eNannySource.com