10 Interesting Facts About the History of Background Checks
April 7, 2012

| in Background Check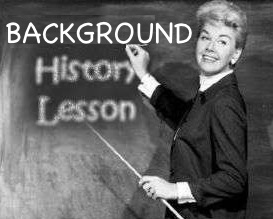 Concerns about security in a post-9/11 world have led to a dramatic surge in background checks over the last decade; these days, prospective employers and prospective mates alike regularly run a check before making the decision to bring someone on board. Though this industry has increased exponentially in recent years, its roots extend further into history than you might think. Here are ten things you might not know about the history and development of the background check industry as it exists today.
World's First Police Force – Widely considered the world's first police force, the 1749 formation of the Bow Street Runners would play a major role in the creation of law enforcement programs for generations to come. Created by a British author, Henry Fielding, and continued by his brother, Sir John Fielding, the beginning of organized law enforcement is one of the key moments in background and criminal checking history.
Modern Police Record-Keeping Began in Scotland – In addition to being partially responsible for the creation of the Bow Street Runners, the world's first professional police force, Sir John Fielding also aided greatly in creating what would become the basis for modern police records, the Police Gazette.
America's First Criminal Database – In addition to founding the Federal Bureau of Investigation and acting as its first director, J. Edgar Hoover was also responsible for creating the nation's very first centralized database of fingerprints. This would eventually lead to the massive collections of criminal data accessed today by the background check.
The World's First Credit Reporting Agency – Consumer and credit reports would eventually become one of the most controversial aspects of background checks, unbeknownst to the world's first credit reporting agency's creator, Eugene Francois Vidocq. For those who feel that this facet of a background check is too intrusive, it will come as no surprise that this legendary detective began his career on the other side of the law enforcement line: he was a reformed criminal.
Letters of Reference Become Commonplace – The practice of checking employment references seems to have its roots in the letters of character presented to the ladies of a home in which a potential domestic servant wished to work. These letters were invaluable to domestics, and set the stage for the employment references that are part of a thorough pre-employment background screening today.
First Private Investigator Sets Up Shop in America – The very first private investigation firm on American soil opened its doors around 1850, headed up by the Scotland-born Allan Pinkerton. His investigative techniques would go on to shape an entire "private eye" industry, which later began to specialize in background checks.
The World Wide Web Gets Its First "People Search" Company – In 1996, a burgeoning internet added a new capability to its growing list with the creation of Exploreos, America's very first online people search database.
The Brady Handgun Violence Prevention Act – One of the milestones in the world of background checks is the Brady Handgun Violence Prevention Act, which was passed in 1993. The law requires that individuals attempting to purchase a firearm undergo a thorough background check before taking possession of the weapon. For many Americans, this was their first brush with a records check.
The Fair Credit Reporting Act is Passed – This 1970 law is enforced by the United States Federal Trade Commission, and greatly affects the way that consumer credit information can be used. FCRA has a great impact on the way that background checks are conducted and used; in order to obtain FCRA-protected information, the subject must grant written permission and the process must be thoroughly documented.
The Americans With Disabilities Act – Another federal law that determines the way that information obtained through a background check is used, the Americans With Disabilities Act was created to prevent discrimination against disabled citizens. When a background check returns information that indicates an undisclosed disability, potential employers are not allowed to let that information affect their hiring practices.
From the very first police force to the wonders of the online age, there have been hundreds of milestones along the way. The history of the background check, the private investigation industry and all of the things in between certainly makes for fascinating reading.
← 10 Things About Their Histories Nannies Should Tell Upfront | 10 Reasons Families are Afraid to Ask for a Nanny Background Check →
Run A Background Check Now
Fast, reliable & secure background checks are just a few clicks away.
Choose a plan & click to start your check at eNannySource.com