10 Hidden Costs Associated with a Nanny
September 11, 2011

| in Background Check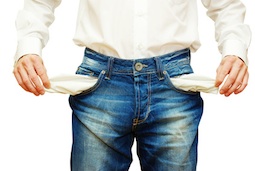 When you're determining your budget for childcare provided by a nanny, there may be some hidden costs that you have overlooked; these are costs that go beyond the nanny's wages. Here's a list of costs that you may have to budget for, in addition to the nanny's wages themselves.
FICA Taxes – As an employer, you will be responsible for employment taxes which you must deposit with the Federal government. These are not the taxes deducted from an employee's pay check, but are taxes owed to the government from you, the employer. In 2011, they amount to 7.65% of the gross wages of your employee.
Federal Unemployment Taxes – This is another employer tax. This tax rate is at .6%  as of July of 2011 and the tax applies only to the first $7,000.00 earned by your employees.
State Unemployment – Yes, another employer tax. These tax rates and limits vary from state to state and from employer to employer within a state.
Meals – Your nanny will need to be fed. You will be expected to provide meals for a live-in nanny during work hours and to pick up her tab for eating out when she is accompanying the children for a meal in a restaurant.
Vehicle expenses – If your nanny is expected to provide transportation for your children, she will need to be reimbursed for mileage use of her vehicle or else provided with a vehicle to use for those purposes. If she is driving a family vehicle, she will need to be covered by your auto insurance as well.
Overtime – Be sure that you understand the overtime rules that relate to your nanny's pay. Even with a salaried arrangement, hours worked over the original contract amount may be subject to overtime guidelines.
Cellphone – In most cases, a family will either provide a cellphone to their nanny or reimburse her for a portion of her own cellphone bill. It is a safety item that your nanny needs to have available to her when she is caring for your children.
Bookkeeping – As you read through the list of employer taxes, you may have thought that the bookkeeping for your nanny's payroll and the associated taxes are more than you want to handle on your own. Many nanny employers hire payroll or accounting professionals to handle the bookkeeping duties for them. These services will have fees associated with them.
Increased utilities – Any time you add a member to a household, you will see an increase in your utility usage. Their will be another person using the shower and the laundry facilities. It may not be a big amount, but it will be there.
Health insurance – Many nanny employer's provide some contribution to a health insurance policy for their nanny. Making sure your nanny has access to healthcare, when needed, is important to most families.
Rather than being taken by surprise, it is best to be fully informed as to the full costs involved with the hiring of a nanny for your in-house child-care. None of these expenses are terribly large, but it is important that each employer be prepared to cover these costs, along with the wages of their nanny
← 10 Bad Reasons for Hiring a Less Experienced Nanny | 10 Reasons More People are Hiring Nannies →
Run A Background Check Now
Fast, reliable & secure background checks are just a few clicks away.
Choose a plan & click to start your check at eNannySource.com