10 Great Names and Slogans for Your Day Care Business
October 21, 2011

| in Background Check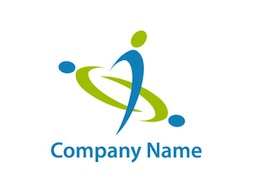 If you're starting your own day care business and need some ideas for a name or slogan, you've come to the right place. We're here to help. A catchy phrase can mean the difference between being just another name in the phone book, and getting that call. So without further ado, let's look at ten ideas for names and matching slogans for your day care business:
Smart Cookies Academy – Accent on education with a cute twist. Let the parents know that their child won't just be sitting around waiting to be picked up after work.
"Where Learning is a Treat." – As tempting as it may be, try to avoid references like crumbs, half-baked, or marshmallow. We want to be sure we're raisin' healthy children, right?
Tot Stuff – Conveys a light and fun atmosphere. If you prefer, you can add something applicable (Child Care, Preschool) to the name. Next, a slogan that illustrates that the fun aspect is complementary to solid learning:
"Fun-damentals for Bright Minds." – Lets your clients know you've got what's needed for child care. The slogan reinforces the fact that there is substance to your service. The tots will indeed get the right "stuff" while in your care, and have fun in the process.
Junior Junction – Think railroad theme with this one. Maybe a train station for a playhouse, or miniature train cars that the kids could ride. Let your imagination take you as far as your budget will allow.
"All Aboard for Fun and Learning" – Children are more receptive to learning, and less shy about participating, when it's presented to them as a group adventure.
Wee-Minders – OK, so maybe parents would cringe at sounding like Elmer Fudd when they mention your business to friends, but we kind of like the double entendre / play on words thing. Besides, after saying it a few times, it kind of grew on us. Go ahead and try it.
"Great Care for Small Tykes" – This combination name / slogan would probably work best for a day care that specializes in infant or toddler-aged children. It's always advisable that your name and any slogan that you may choose accurately reflect the focus of your service.
Mini Pearls Preschool –  Is there a more descriptive term for our young ones than miniature gems? We think not, though we're not altogether sure the spelling difference would preclude naming rights issues. It's a fun thought anyway.
"For a Well-Rounded Child" – Sorry. We just couldn't help ourselves. We did manage, however, to resist the temptation of using the slogan, "How-DEEEEE!", as well as advertising an introductory offer of $1.98, complete with price tag.
← 10 Reasons Parents Send Sick Kids to School | 10 Things I Wish My Nanny Would Do →
Run A Background Check Now
Fast, reliable & secure background checks are just a few clicks away.
Choose a plan & click to start your check at eNannySource.com